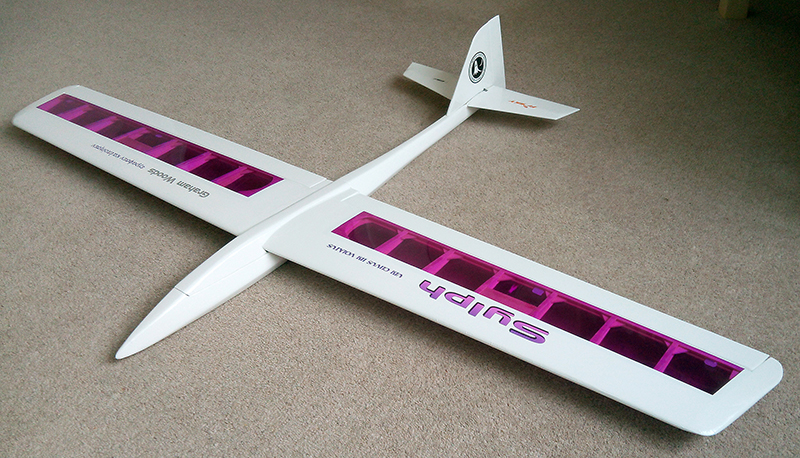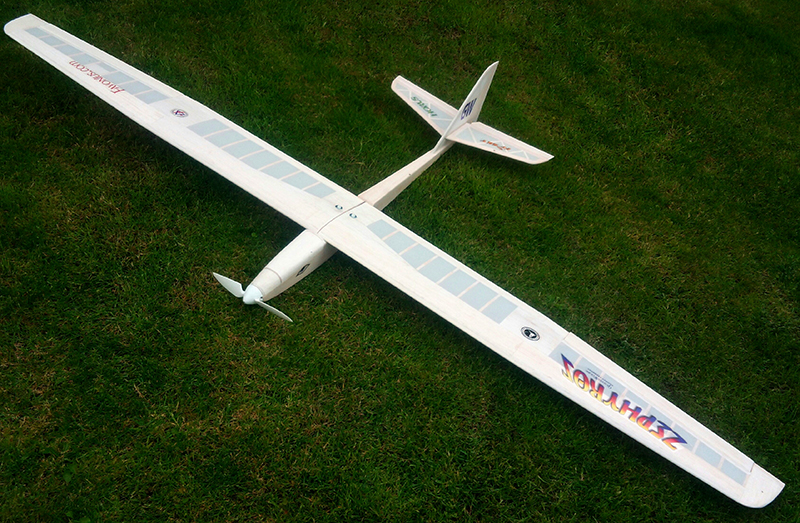 I changed the original design in a few ways: I added a small rudder; removed the fixed tailplane and made it all-moving with an internal bellcrank; changed the wing section from an obscure flat bottom to my favourite semi-symmetrical Ritz 1-30-10 and used two aileron wing servos instead of one central servo.
Now it's March 2018 and it's un-flown but at a mere 410g and 50" span it should fly well though the CG and angle of attack may need some adjustment... we'll see.
It uses HobbyKing HXT tiny servos for the rudder and elevator and cheap KS-PDI servos for the wings, and 4 NiMH cells from Flying Tiger (St. Albans) and a Multiplex M-Link receiver working with a module on my FrSky Horus.
SYLPH
(Back to Balsa)
The winter of 2017/18 saw me going back to basics again and building with balsa and Solarfilm.
This is the second model model I have built recently using balsa to while away winter retirement days. This time I used a Talon plan and remodelled it to produce my Sylph (A Spirit of the Air or Woods). I love the hexagonal shape of the fuselage and I loved carving and sanding it to shape.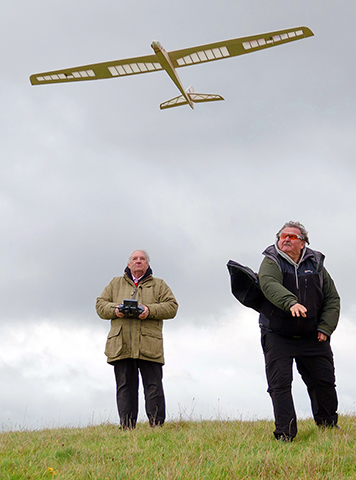 My other balsa model launched by bro (right, in this Mike Shellim image) came as an old kit from Germany for £55, it was originally called a Panafly (1990s) from Aeronaut, a polyhedral which I modified to a flat wing aileron model, I now call it Zephyros. It originally was designed to use a cheap brushed motor and NiCads, now it has a LiPo and Turnigy outrunner. I built it in late 2017 and covered it with Solartex. It flies quite nicely and is intended, like the Sylph, as a light air slope glider. This time I'm using EzUHF on 459MHz because I had a spare receiver. HobbyKing wing, elevator and rudder servos and a small plastic folder (8x4.5) with a 20A ESC.
Ubi clivus ibi volatus - where there's a slope there's flying.